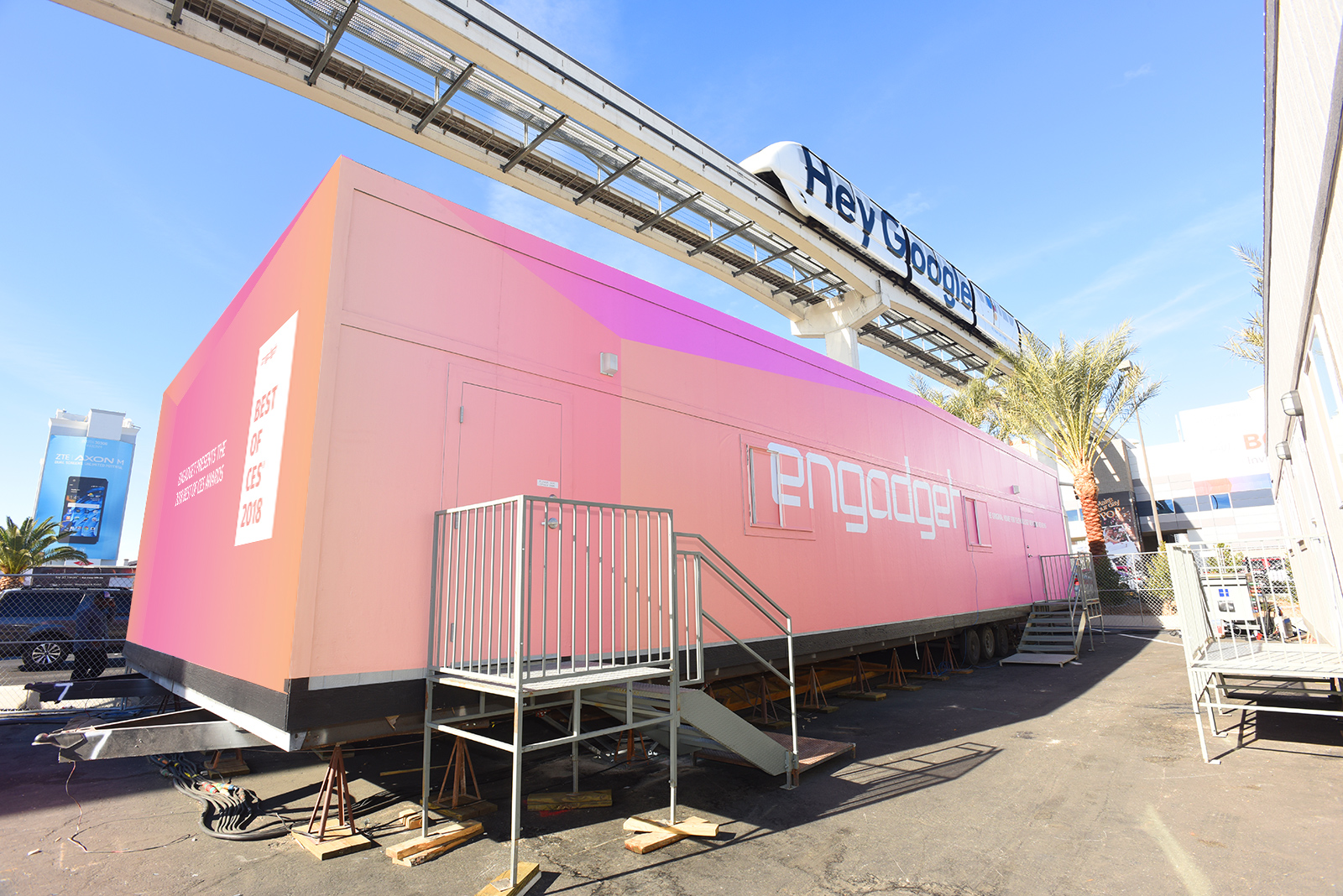 Best of CES
ENVIRONMENTAL DESIGN, PROGRAMMING, & BRANDING 2015-2018
Before we launched the Grass Agency, we were the creative force behind Engadget, an internationally acclaimed, award-winning multimedia outlet with 18,000,000 monthly unique visitors. As Executive Editor and later as Editor-in-Chief, Christopher managed a brand overhaul that included a major site and logo redesign by New York-based creative agency Area 17, and the creation of an in-house video department. In 2015, Engadget was selected to host the official Best of CES awards at the largest tech trade show on Earth. As the site's de facto creative team, Christopher and Reena conceptualized and designed Engadget's presence at CES for the next four years. Our work included creative direction, design, and programming for Engadget's digital and physical presences at CES.
From 2015 on, the Best of CES awards trophies and graphics played off the concept of invention and innovation. The lightbulb motif, harkening back to one of the most life-changing inventions of all-time, carried over from year to year, eventually resulting in a collaboration with Box Clever, an SF-based industrial design studio. In 2017, we brought Box Clever on board to stream-line the trophy production design, allowing us to easily change material and color annually.
Each year we approached the Engadget stage, which played host to hundreds of hours of live streamed interviews, panels, and the CES award show, with an eye toward technology's impact on humanity. Each year, color and light or the absence thereof, played a major role in the design process, resulting in prismatic crystal trophies (2015), massive sunset gradients (2018), and black and white geometric patterns that mirror the camouflage used to mask pre-release electronics (2017).
The Engadget trailer, which played home to the site's editorial and events staff, carried over the design from the stage to the parking lot of the Las Vegas Convention Center.

BEST of CES 2018

Credits:
Creative Direction & Programming: Christopher Trout

Graphic Design: Reena Karia

Industrial Design 2017-2019: Box Clever in collaboration with Christopher Trout & Reena Karia

Video & Motion Graphics: Engadget Video Team